Scott O'Hara
Writer | Director | Editor
Scott O'Hara was born and raised in the San Francisco Bay Area where he was introduced to filmmaking at a very young age. Shooting movies on his parent's 8mm camera, Scott developed a love for classic monster films and creature features which broadened his understanding of what was possible in the world of cinema. In 2006 Scott received his B.A. in Political Science from St. Mary's College of California and completed the Professional Program in Screenwriting at UCLA in 2012. He currently freelances for production companies as a writer, director and editor. He is the founder and owner of Monster Tale Films, focusing on stories that push the limits of the imagination.
Tim O'Hara
Executive Producer I Concept Artist
At a young age Tim O'Hara became fascinated with film's visual medium. He began drawing and creating various creatures he saw in films and television, soon graduating into his own concepts and designs.
After years of developing his skills through the production of short films with his brother, Scott O'Hara, Tim enrolled in the Academy of Art University in San Francisco where he studied film and illustration. While attending school, Tim took on various stunt jobs in film and television, exposing himself to practical special effects on a large scale.
Tim continues to create new, imaginative concepts at Monster Tale Films, preparing for upcoming projects.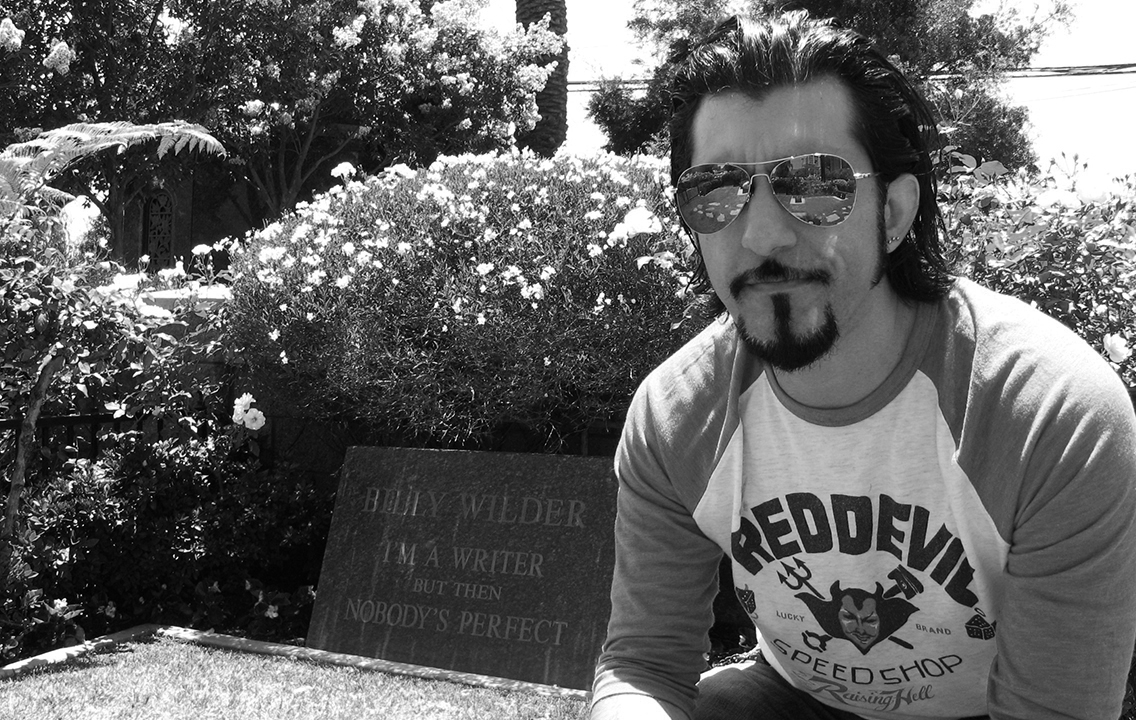 Tarik Polansky
Writer I Director I Editor
Tarik Polansky is a Los Angeles based editor and filmmaker. He holds a B.A. in Visual Arts from UCSD and an M.F.A. in Film & Television Production from USC. As an undergrad he wrote and directed an ambitious, modern retelling of the legend surrounding Hungarian Countess Elizabeth Báthory, which premiered on October 31st, 2000 at the Museum of Photographic Arts in San Diego. He has worked professionally as a film distribution sales exec, project developer, creative consultant, editor, cameraman and motion graphics artist. He is also a published writer and has both taught and assisted courses on film and editing.
George Schminky
SFX Make-up Artist
Born and raised in Puerto Rico, George Schminky was inspired to teach himself makeup at the age of 12. After watching the horror film, An American Werewolf in London, he instantly knew his connection to the makeup world would be long-lived. He honed his skills and craft through reading books about makeup effects and teaching himself every aspect of the art.

George is a bona fide perfectionist who excels under pressure. Although he's a very hard critic of his own work, his persistent and tenacious personality give him the aggressive edge needed to turn out creative masterpieces time and time again. This attitude and skill set landed him on the hit television show Face Off airing on the Syfy Channel, where George finished as a top three finalist for season six. George currently teaches at the Hollywood Makeup Academy while continuing to create highly detailed makeup effects designs for commercials and independent films.